Entries from
''
By:

David
Comments Off

on The Journey Begins!
And we're off! The first day of our travels has officially begun (and is now nearly over, as I type this).
read more →
So just a little bit of background for you…. RVs often have "slide-outs" which I just call "slides."  Some campers don't have them, and then however wide they are is how wide they stay (typically 8 feet or so).   The slides extend outwards on the sides of the camper to increase the interior space….
read more →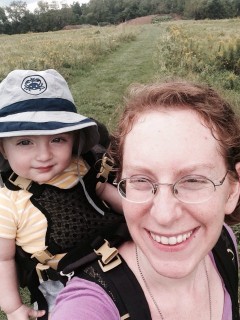 Jealous is the sentiment that most people share when they hear about our travel plans.  "That's my dream…." is something we hear a lot!  Dave and I usually have similar responses: "You should do it! Why wait!" Now, we haven't exactly gotten started.   Perhaps we should have a little experience under our belt before…
read more →
We did it! We are completely and totally(*) out of the house, and just in time – the first wave of our tenants arrived today, mere moments after we got the truck loaded with the last of our boxes & bags!  Tenant Dad and son (and dogs!) arrived in Middleton after driving practically non-stop from…
read more →
Technically, it's T minus 6 days, but I meant to start writing this post yesterday 😉 It has been a whirlwind past 2 weeks! Just to recap where things are at today: We parked the RV at Mendota Park on Thursday, August 27. We didn't start staying right away because I had some plumbing and electrical…
read more →